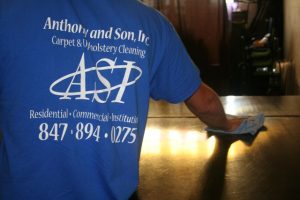 Customer satisfaction is our #1 priority. If you are not fully satisfied with our work, we will re-clean your facility within 24 hours.
ASI Janitorial Services will handle everything from floor to ceiling. We take pride in our work, and our staff will apply professional skills and techniques to assure you of quality service regardless of your cleaning or maintenance needs.
ASI knows and understands how crucial a well maintained facility is to the success of your business. That is why we have built our company upon the notion that your facility is the reflection of your business's professionalism.
Our experience with a wide range of facilities allows us to ensure you that your business will be treated with the most professional and quality care available. With two operational departments in commercial cleaning and building maintenance, ASI is ready to service all of your facility's needs. All it takes is one call and we'll do it all!
Whether servicing large or small facilities daily, weekly, monthly, or even yearly, ASI allows you to rest assure that your business will shine with perfection!
Contact Us  to see how ASI can make your facility shine!